Choose from a variety of metallic effect and full colour A5 (210mm x 148mm) school reward certificates that are ideal for awarding and motivating children of all ages. Covering everything from attendance and behaviour to reading and writing, as well as a number of general multi-purpose rewards, they are ideal for handing out in class or school assemblies.
All our certificates are printed on high quality 300gsm Silk Board and can be personalised with your school's name, logo and custom text. And if you can't find exactly what you are looking for we are happy to produce fully customised certificates, based on your ideas or artwork that meet your school's individual requirements.
Here you can view all of our fantastic school certificates. From general praise and motivation to pupil of the week, maths, handwriting, attendance, reading and more, there really is a certificate for every occasion. Use the tabs below to refine your selection.
All our school reward certificates can be personalised with your school name and logo and the black text can be amended to suit your needs. Hover over the hot-spots opposite to find out more about personalising your certificates order.
If you are looking for something completely different we are always happy to create new certificates to meet your individual requirements. See create your own certificates for further information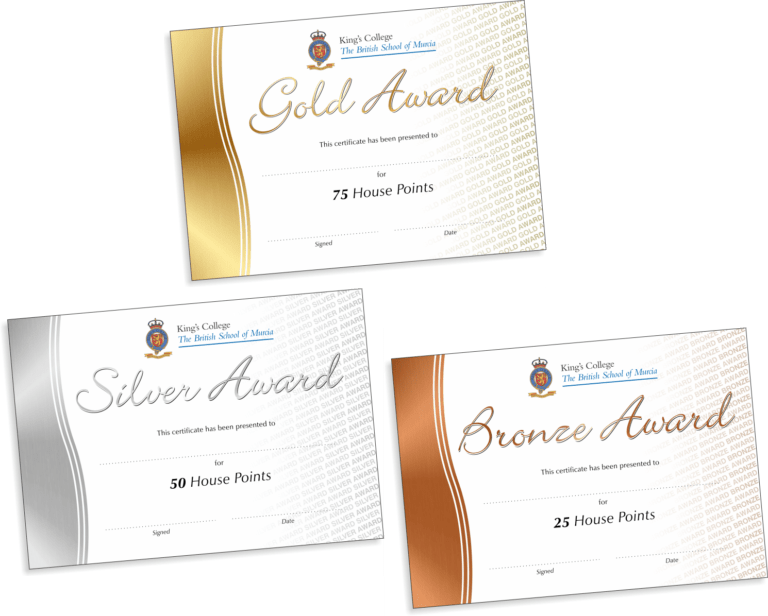 Your school's name and colour logo will be incorporated in to the design
1 of 4
If required, a signature can be printed on your certificates
2 of 4
The black text content and line layout can be amended to your requirements and further content can be added.
3 of 4
Personalise your entire order – different certificate styles and colours can be amended separatley
4 of 4
Our personalised school reward certificates are already great value for money, but you can save even more with our fantastic saver offers! 1 pack contains 40 certificates of the same design. Your order can comprise any combination of designs.
Individual packs
Choose any mix of 1-9 packs
Personalise your order for £12
Starter Offer
Choose any mix of 10-19 packs
Personalise your order for £9
Bumper Offer
Choose any mix of 20-29 packs
Personalise your order for £6
Super-Saver Offer
Choose any mix of 30+ packs
Personalise your order for FREE!
Order information
All prices are plus delivery (calculated when ordering) and VAT. Other quantities are available, please contact us for further information.
Turn your school's ideas into professionally printed certificates. Fully customised certificates are created especially for your school based on your own ideas and requirements. We are happy to work from your artwork or instructions, or alternatively, simply give us your ideas and leave the design work to us. Free proof copy artwork is always provided prior to printing.
Below are a few examples of fully customised certificates we have produced for schools.