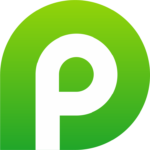 Specialist Personalised Printing for Primary Schools
Founded in Bolton in 1989, we began specialising in printing for primary schools due to our close family links to local schools.
Since then, aided by our large range of both off the shelf and customised products, which have all been developed in conjunction with various teaching professionals, we have grown in size and experience and now supply thousands of primary schools around the UK and abroad.
We produce a variety of items from low cost certificates and praise postcards to fully customised forms and booklets. Our ethos is to provide a quality, friendly and flexible service combined with very affordable pricing, making our products available to all schools regardless of size or budget.
We pride ourselves on our flexibility and are always happy to produce new items to suit individual customer requirements. Please contact us to discuss any printed items you require, even if they are not featured on this website.
We hope you will find our products of interest and look forward to working with you soon.
Kind regards
Ian Heppenstall
Managing Director